If you are a new web writer trying to write and get paid, stop by and read this article. This could be the article you've long been searching for.
Even though this does not claim to be a step-by-step guide, the blog post provides you a 'super fast read' to help you carve your way out through a highly competitive field, i.e. online writing, and start earning a living.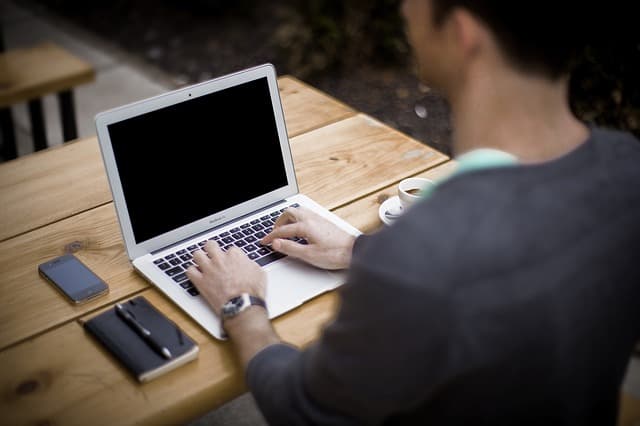 And are you puzzled by the fact that you're writing well researched, useful blog posts and yet not getting enough number of views? If that's it, then go through the following list and act on the tips continuously for some time. I bet, the results might surprise you.

About This Quick List
Knowing that most new writers want to know everything very quick, I prepared a list of one-liners that give you the basic idea of all that's required to become a writing samurai. Even the writers who write and get paid regularly, are set to gain by reading and saving this post.
How to use this list:
Whenever you're going to write a blog post or an article, first read the list fast, for reminiscing. While writing the article, see to it that you mostly follow the points in the list. Not before long, you'll realize you've in possession, LETTERS WRITTEN IN GOLD.
You'll soon be achieving this:
The blog writer that I dream of a newbie turning into, will have the following strengths:
She/he will be a blog writer in demand
The blog posts penned by her/him will be highly useful to the readers
People will like to visit her/ his blog posts again and again
Her/ his articles will be likely to get maximum shares on social media
Her/his articles will pay anywhere between $ 0.1 – $2 / word or even more
Here we go:

#1 Mind Matters Most
Sit in meditation, gather all your mental strength and solemnly promise to yourself you'll not leave the task of becoming a highly sought-after writer incomplete and unachieved.


#2 Aim a Particular Niche
Decide about the niche to write in and then write a highly focused article on a topic keeping in mind the already chosen main and LSI keywords.


#3 Master Keyword Research
To write and get paid, you must develop deep skills with keywords – searching low KD & high search volume keywords, using them and outranking others for them – your goal being Page Rank 1.


#4 Become an SEO Expert
Read in-depth SEO and grow deep knowledge and experience of on-page, off-page, and technical SEO to beat your competitors in terms of RANKING => ORGANIC TRAFFIC => CONVERSION.
http://write2rich.com/make-a-living-writing/


#5 A Popular Topic Means Half the Work Done
Select your topics to write about from questions in 'People Also Ask' section of Google search results.


#6 Make People Scream With Your Headlines
Practise the art of writing emotionally attractive, optimized headlines containing focus keyword and power words.


#7 Crafting Your Sections
Learn the expertise of outlining your would-be blog post/ article into attention seeking subheadings, oftentimes naturally containing the main keyword (s).


#8 Point-Blank Writing
Hone your skill of writing by way of making it seductively intense, sag-less, free-flowing and practically so applicable as will compel the reader to open a new side-window and start applying it.


#9 Fluid Explanation
Learn to explain complicated things in an easily understandable way as would immediately be clear to a layman.


#10 For Your Eyes Only
Develop the art of simple but attractive content representation by the addition of newer visual and audio elements because significant marks in Google's ranking, now depend on UX (User Experience).


#11 Building Your Base Camps
To make yourself a believable and a dependable writer, add proof of facts you supply in your blog post or provide links to authentic (High DA) websites in support of your statements .


#12 Quantity is Winner
Discuss your experiments, online income ($), freelance writing rate ($/Hr. or $/word), your adsense earnings, ROI of articles, blog speed, your social media likes, shares, retweets etc. and use quantities for them like $300 or 50 seconds or 0.3$/word etc..


#13 Use Net Slang
To give your writing an internet-savvy feel, use parlance that's currently in vogue – to coin a few words for example, 'skyrocket', 'in-sync', 'jaw-dropping', 'go-to', 'crap-free' etc.


#14 A Friendly Call
Write in a conversational tone, as if you're discussing with a friend, for neither you should sound pedagogic nor should your writing be like a dissertation.


#15 Filter well
Come to the point immediately after the start so the reader would know what she is going to read and will remain focused to your theme throughout the post.

#16 In a Class of Your Own
Create your content with a certain audience and a class of readers in mind who like to read about something particular.

#17 Keep updating
Keep updating your blog post or online writing in any form from time to time keeping it relevant to the current time and existing conditions.


# 18 Blend Ideas to Write and Get Paid From Original Articles
By mixing thoughts from different fields and walks of life, synthesize new things to write about.


# 19 Identify the Epicenter
You should dig the most engaging points on which readers are likely to have diverse opinions.

# 20 Churn Your Reader's Mind in the End
Write a CTA (Call to Action) that compels your reader to open a side window and start taking action.
#21 Build a Portfolio for Your writing Resume
Keep ready a writing portfolio consisting of 4-5 engaging articles penned by you, in order to include them as samples in your pitch.
#22 Run a Blog to Write and Store Your Best Articles
Do blogging in your niche and write and promote your most detailed articles on it.
#23 Find Good Clients
Try to identify good clients with respect to allotment and recurrence of work, internet etiquette, promptness of payment etc.
#24 Keep Pitching for Writing Works
Pitch regularly to newer clients including your written samples in order to extend your writing zone.
#25 Monitor Your PPW Regularly
In order to avoid exploitation by clients, keep a regular check on your PPW (Pay Per Word) by way of citing your experience and works in your writing niche.
Must read: Get Paid to Write: 23 Sites That Pay Freelancers $100+
Start Adapting These Tips
You may be already into freelance writing, content creation, copywriting, technical writing, or whatever! Else, you may be one preparing to take the plunge. In both the cases, these tips are sure to help you make a living writing.
The sooner you start to use these tips for tweaking your content, the better will be your chances to write and get paid. Therefore, do not only go on working without thinking. On the way, you must look back and correct your mistakes.
A Humble request – Share Your Views
My aim is to enable young writers to write and get paid. We all learn throughout our lives. Some readers may already be at an advanced level. Still I request everyone humbly to share the article more and more so our writing community is benefitted as a whole.