Come February and my writing energy peaks! For me, there is no dearth of blog post ideas in this season.
One of the months when I love thinking…I love writing….and I just love living…in this world.
Because this is the month of love – the month of Valentine… ♥♥♥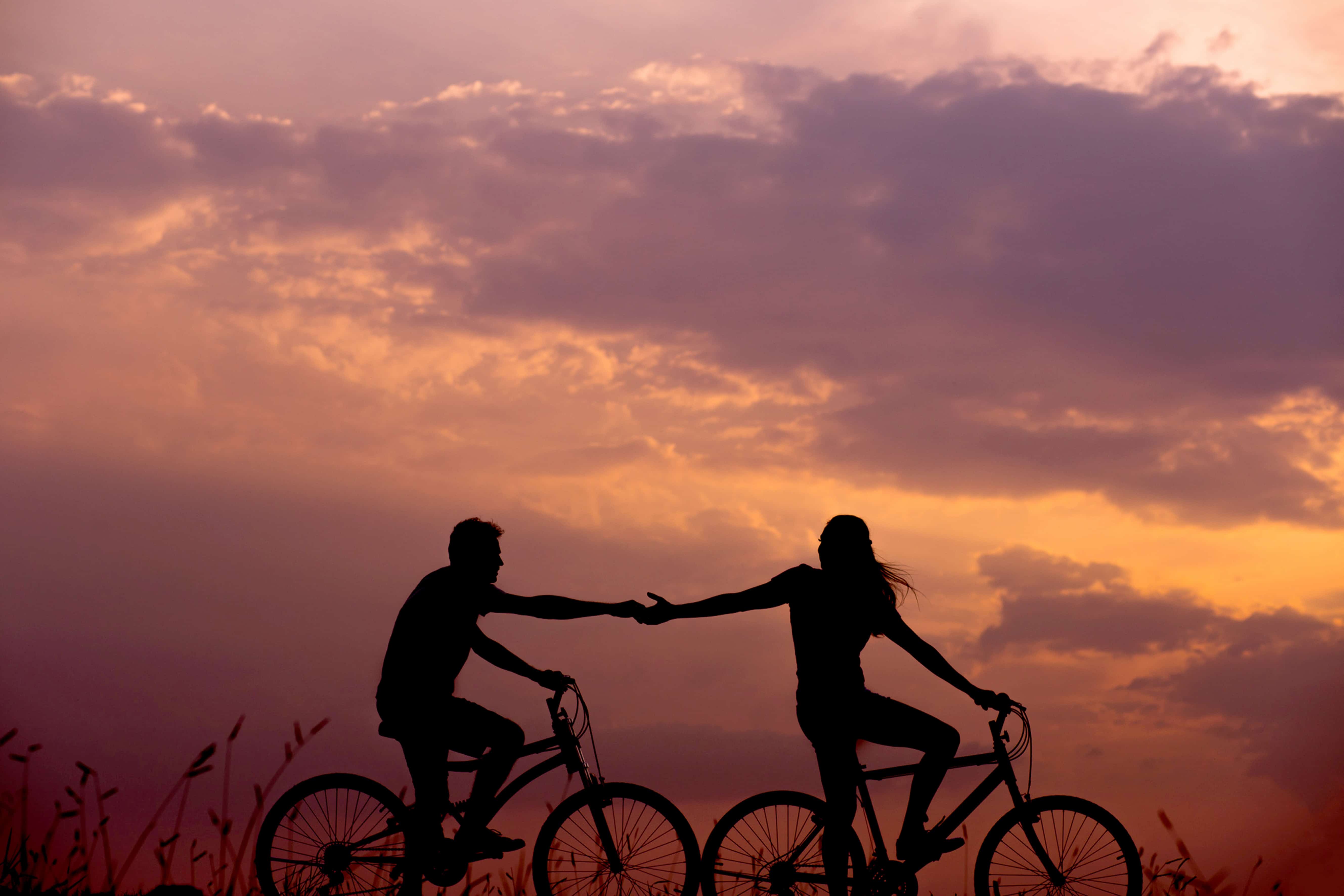 Photo by Everton Vila on Unsplash
I was just flowing. But soon we shall see that this is not 'being poetic' only. There are genuine reasons to it.
Among the various ways to think of new blog post ideas, one entails writing about the topics that are currently trending. Another advocates for writing evergreen content.
But think of Christmas. When Christmas is round the corner, it trends. And it comes every year. That means a 'trending seasonally' plus 'evergreen content'.
I'm talking similar blog post ideas in February and March – the so called 'blog posts for occasions' or 'seasonal blog posts'.
Feb – March is Feast Time for New Blog Post Ideas
New Blog Post Ideas abound in Feb – March.
There is something out there. 
Let's see how.
The uproar of the New Year has subsided.

Perhaps you're way behind your goals when the first month is gone. It happens – with most people.

Snowfall is compelling you to remain indoors? Sip coffee, Keep writing, Wait  ….. Spring is on the way !

Most importantly, a bundle of important days/ dates is about to unfold in Feb – Mar. 

Time to close your accounts – why not give a final punch to achieve your goals for Q4 & entire FY.

Look back, introspect and remove faults of past blogging -identify the ideas that swelled your kitty the most.
Let's then look out for most profitable blog post ideas for February – March.
I'm not mentioning '2019' because the post applies to any Feb – March period.
Remember? 'Evergreen Content? 🙂
This is important: By the time you're done reading this post you'll have pocketed 40 writing topics –  28 by me and 12 of your own (by taking the exercises here)
#1. Safer Internet Day (5th February)
Having started in EU, observance of this day has spread to about 140 countries all over the world.  
This day, a topic in regard of currently faced issues of internet, is taken up and solutions are sought for. This year, 2022, it will be celebrated on Thursday,  February 8th.
Some blog post ideas are proposed as under:
#1.  The best antiviruses of 2018 (And they don't slow down your PC)
#2.  10 precautions to take to keep safe your banking passwords
#3.  Either become a pro or never share your intimate snaps on social media
#4.  5 qualities to become an ethical hacker
And here is your exercise:
Find an article idea on the issue of easy internet affordability
 #5.    – ——–   ———- ———    ——– ———- ————- —— ——- ——-
#2. International Day of Women and Girls in Science
(11th February)
If you've been blogging for some time, chances are, you know the presence of mom bloggers and mompreneurs on internet. According to surveys into gender proportion of blogging, there are currently more female bloggers than male bloggers in our world.
A corollary immediately follows:
If you don't write about women (it doesn't matter whether you're a male or a female blogger) you're not going far on the net.
Point proved. So why lose this awesome opportunity? I mean, the day of women and girls in science, which is  observed all over the world on 11th February.
While trying to cash in on the occasion, your aim should be mixing 'the popular' but uncommon' themes. This mines for you a wonder box of new blog post ideas.
I'm trying to frame some headlines on the burning issues and challenging you for some "Fill in the blanks" kind of game. Do try to write an effective headline that can be dilated to a full article later and published around 11th Feb:
Idea Basis 1: Participation in the field of science
#6.  Should female scientists/ inventors be given special incentives by the government?
#7.  5 reasons why females are natural innovators
You can notice that I've tried to coin popular but uncommon themes. Still better if you inject your low hanging fruit keywords and turn the occasion into a monetarily beneficial one for your blog.
Idea Basis 2: Lack of inspirational examples from women
#8. 10 life lessons for women to learn from the career of Madam Curie
#9.  – ——–   ———- ———    ——– ———- ————- —— ——- ——-
Idea Basis 3: Derive a headline from the quote of UN Secretary General on this day
#10. How may scientific thinking change the life of a girl – 3 examples from real life
#11. – ——–   ———- ———    ——– ———- ————- —— ——- ——-
#3. Valentine Day (14th February)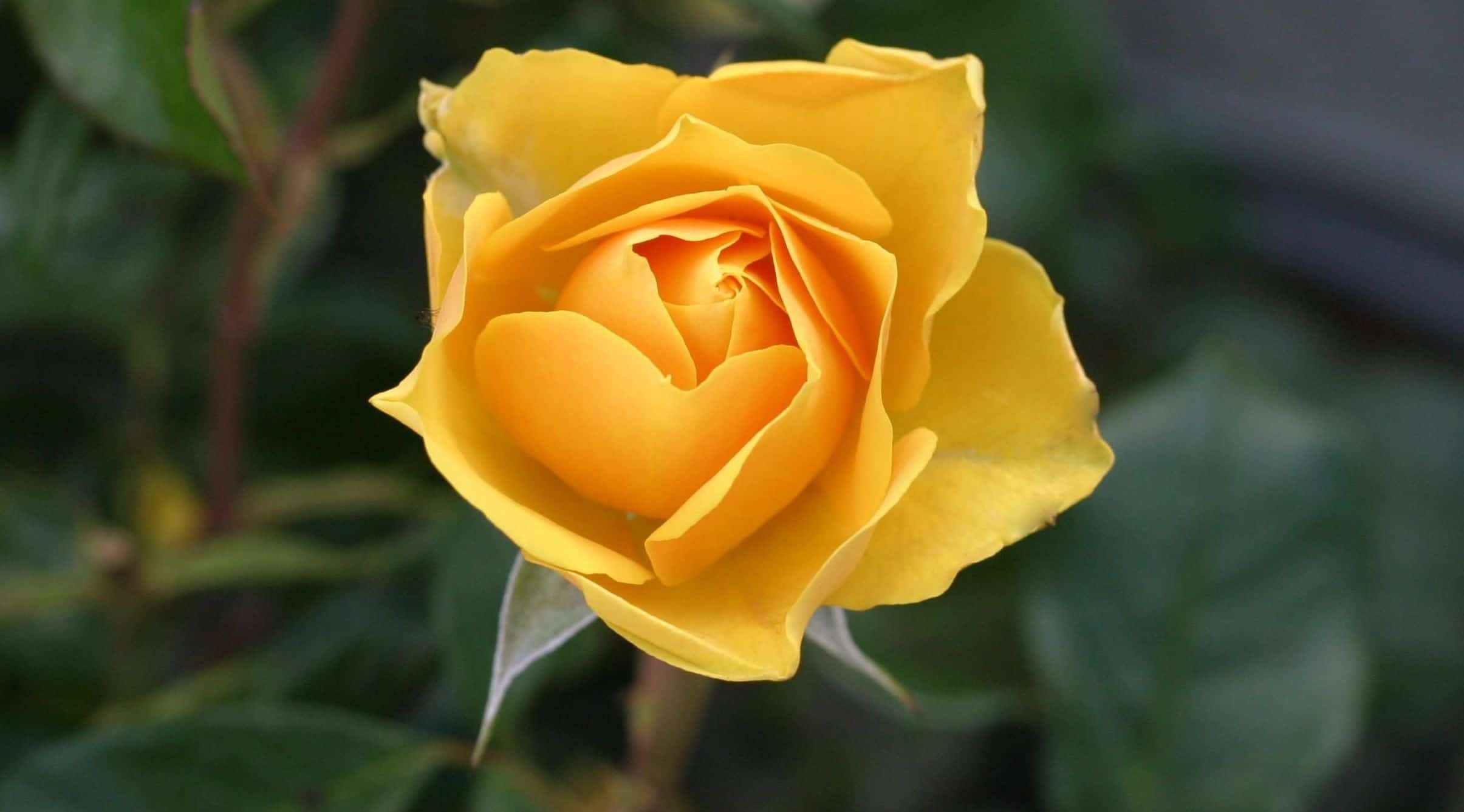 Should I tell anything about that? I think there cannot be a more fertile ground for bloggers. Love is the most common element in all forms of writing. It covers almost all niches starting from social issues to health, wellness, education, humor and just everything.
Valentine Day is celebrated all over the world on 14th of Feb because this is the day of lovers and lovers are everywhere. Each and every day leading to the Feast of Valentine contributes to the feast of blog post ideas a blogger munches on. Let's have a look:
Let's attempt at writing one for each day:
#12. Feb 7th: ROSE DAY:  This valentine, gift yellow roses to your valentine
#13. Feb 8th: PROPOSE DAY: 5 ideas not to look comical while proposing to your GF
#14. Feb 9th:CHOCOLATE DAY: I made my octogenarian father jump with joy – gifted him self-prepared chocolate on Valentine's Day
#15.  Feb 10th:TEDDY DAY: 5 reasons why tender hearted people taste the real nectar of life
 And here is your exercise:
#16.  Feb 11th: PROMISE DAY:– ——–   ———- ———    ——– ———- ————- —— ——- –
#17.  Feb 12th:  HUG DAY:– ——–   ———- ———    ——– ———- ————- —— ——- ——-
#18.  Feb 13th: KISS DAY:– ——–   ———- ———    ——– ———- ————- —— ——- ——-
#19.  Feb 14th: VALENTINE'S DAY: – ——–   ———- ———    ——– ———- ————- —— —
#4. World Day of Social Justice (20th February)
U.N. general Assembly decided to observe the day on 20th February each year since 2009. The main theme of this observance is alleviation of suffering and discriminate treatment that people all over the world face due to differences in age, gender, employment, wages, race, infirmity etc.
How can a blogger derive new blog post ideas from this?
No doubt, the topic is an evergreen one. Besides, it will trend before the commencement of the day and to sometime after it departs. Therefore, the writers in the social sector, legal niche and political field have the luxury to choose from a wealth of topics.
In order that you can choose a good and profitable blog topic to write on,
Try to know in-depth about the day being observed

Read through the themes adopted

Try to be uncommon

Choose topics which are being searched for but haven't been written properly and adequately (SEO!!)
For example, the three previous themes adopted on this day were:
2016 Theme: "A Just Transition – environmentally sustainable economies and societies"
2017 Theme: "Preventing conflict and sustaining peace through decent work"
2018 Theme: "Workers on the Move: the Quest for Social Justice"
Here we write some unique headlines, one stemming from each of the above themes:
#20. From 2016 theme: Five harmful effects of deforestation, which we are going to witness in near future
#21. From 2017 theme: If BREXIT is influencing other nations in EU, what are the probabilities?
And here is your exercise:
#22. From 2018 theme:  – ——–   ———- ———    ——– ———- ————- —— ——- ——-
#5. Mauritius Day (12th March)
Mauritius is an island ocean consisting of Rodrigues, Agalega & St. Brandon islands. It is located in the Indian Ocean.
It's a popular place among tourists. Its natural beauty, hospitality and diverse cultures attract tourists from every corner of the earth.
A travel or tourism blogger has an umpteen number of blog ideas to pen unique articles on Mauritius.
Without much ado, let's have some practice:
#23.  3 Best Spots in Mauritius for adventure travel and tourism
#24.  5 'value for money' hotels in Port Louis
#25.  10 Prerequisites for a picnic in the rainforest
And here is your exercise:
#26.  Find out the best time to travel Mauritius. Why is this the best time? What do you get to enjoy at this time that you don't get in other months of the year? Involve a bit of 'RAIN FOREST' into this and also the surprise 'CREATURES' and their activities. Craft an awesome headline and build a post around all these facts.
#6. International Day of Happiness (20th March)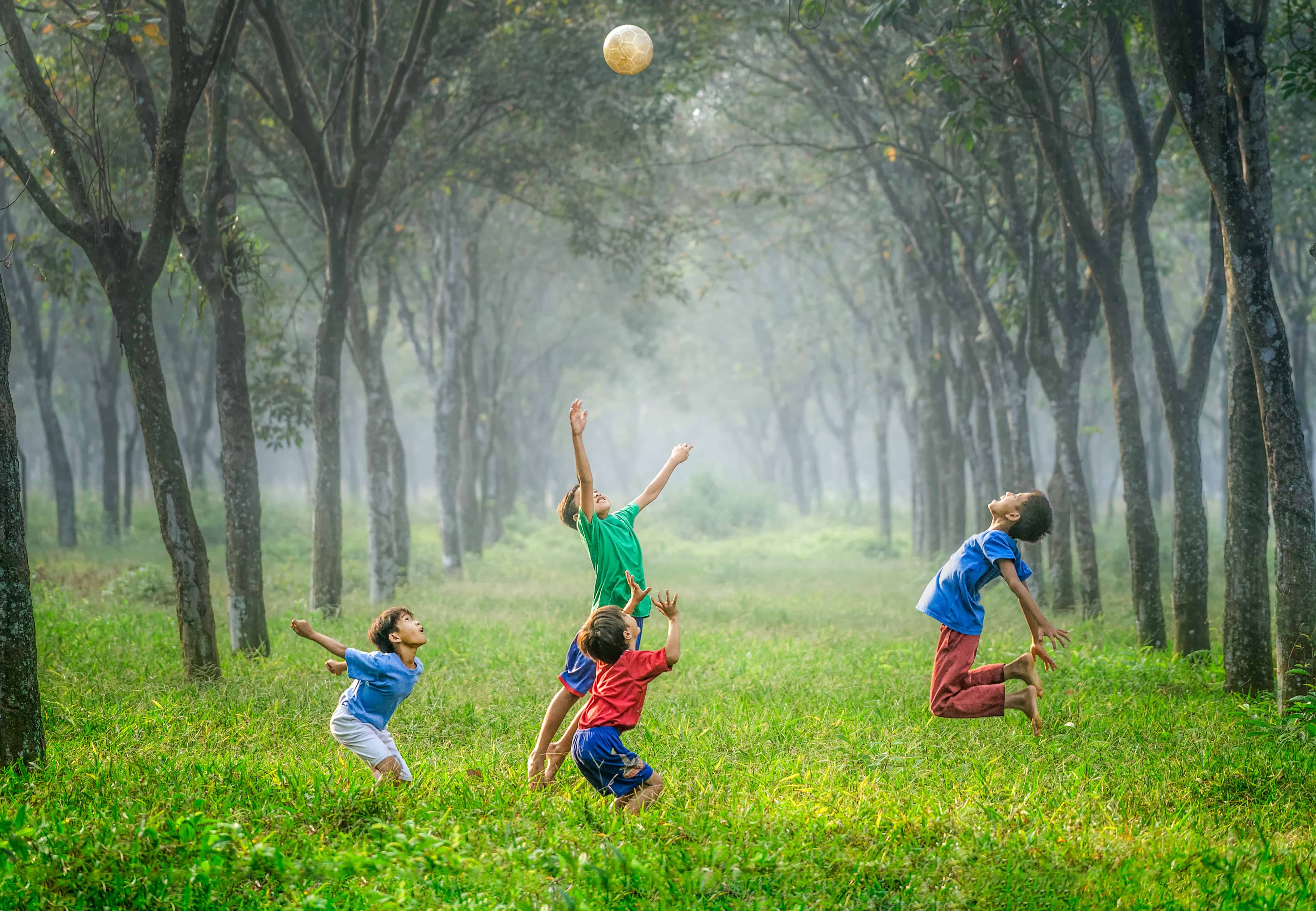 Photo by Robert Collins on Unsplash
March, the 20th has been adopted as the International Day of Happiness since the year 2013. All the member states of UN celebrate this day.
As is obvious, there cannot be a goal superior to happiness. The day is observed to identify the significance of happiness in our lives.
Bhutan is one of the top countries when you're reading the happiness index of countries all the world over. The initiative to observe 20th March as the International Happiness Day came from Bhutan. However, as of 2021, Finland is the happiest country and Bhutan, which was held in a special mention by the panelists, was excluded from the list due to a technical shortfall.
Happiness is a theme common to the niche writers and this is the occasion to cash in. Go all out and discover unique blog post ideas on happiness.
Here we shall try to find some good headlines for social writers, self help bloggers or even health and wellness writers:
#27.  10 great quotes on happiness and what can we learn from them
#28.  Here are some examples of using money for inner happiness
#29.  5 kinds of charity works you can do even if your live hand to mouth
#30.  How regular exercise helps you remain happy
#31.  Spend time with kids –  This magic therapy will heal all your sufferings!!
And here is your exercise
#32.  – ——–   ———- ———    ——– ———- ————- —— ——- ——-
#33.  – ——–   ———- ———    ——– ———- ————- —— ——- ——-
#7. World TB Day ( 24th March)
To reminisce the contribution of Sir Robert Coach for discovering the cure of once dreaded diseases Tuberculosis, WHO has adopted 24th March as World TB day since 1996.
On this day every year, special themes are designated for eradication of the disease. Plans and preparations are made to soften the onslaught of the disease.
Though medical writers have maximum chance of wowing visitors and clients yet other bloggers can also munch upon some topics of general interest.
How should you go about searching for a blog post idea:
Most people, as you can easily understand, would click such an article because they think an answer should be in place. Then what's the question?
Guess the probable questions, go to QUORA, WIKI ANSWERS, YAHOO ANSWERS or any other similar site and find out what are people curious about in connection with tuberculosis? How can you help them?
And this will find lots of topics for you to write about. Check the following topic which, I think, can be converted into blockbuster of an article:
#34.  " What to do if your colleague is suffering from TB but still keeps coming to office? "
Any guesses where did I get the idea from?
WIKI ANSWERS.
There was a similar question from someone and that seems to have come straight from a real life situation.
Well it requires a lot of research to pen the article, yet you've found a genuine and valuable idea.
Following are but a few attempts at creating such ideas:
#35.  Why a UK VISA requires a 'No TB Certificate' from one of the recognized centers?
#36.  5 best themes from WHO in regard to eradication of TB, the once dreaded disease
#37.  Ideal daily diet of a TB patient
#38.  Take these 10 important precautions to prevent the spread of TB in your colony
#39.  Can one fight TB on herbal medicine alone? Here are the real facts
And here is your exercise:
TB drugs are known to have side effects. Can you write an article on this? Frame a headline that likely may go viral:
#40.  – ——–   ———- ———    ——– ———- ————- —— ——- ——-
Are You Ready for the February – March Feast of Blog Post Ideas?
There are even more dates that I didn't mention to keep the post crisp and clear. For instance I didn't mention the Story Telling Day which is held on 20th March. So, you can search for more blog post ideas than what I've indicated.
I suggest you create about 100 writable and profitable headlines first. Then filter those which you can write fast and in-depth. In the next step, some amount of research is required.
Once you're done with finding facts, figures and images, write your sub-headings. Then when you plunge into the real writing, your blog posts are sure to attract good organic traffic.
Seasonal blog posts are a marvelous way to defeat Writer's Block. There will at least be some occasions every month and that opens up opportunities for you.
Write on…..
Best of luck…
And share this with everyone because you grow every time you share.